Sea Star Charters
Galveston Fishing Charters
When you hire Sea Star Charters, your monies are invested back into SSBG's education programs for youth, families, and the disabled of all ages and backgrounds.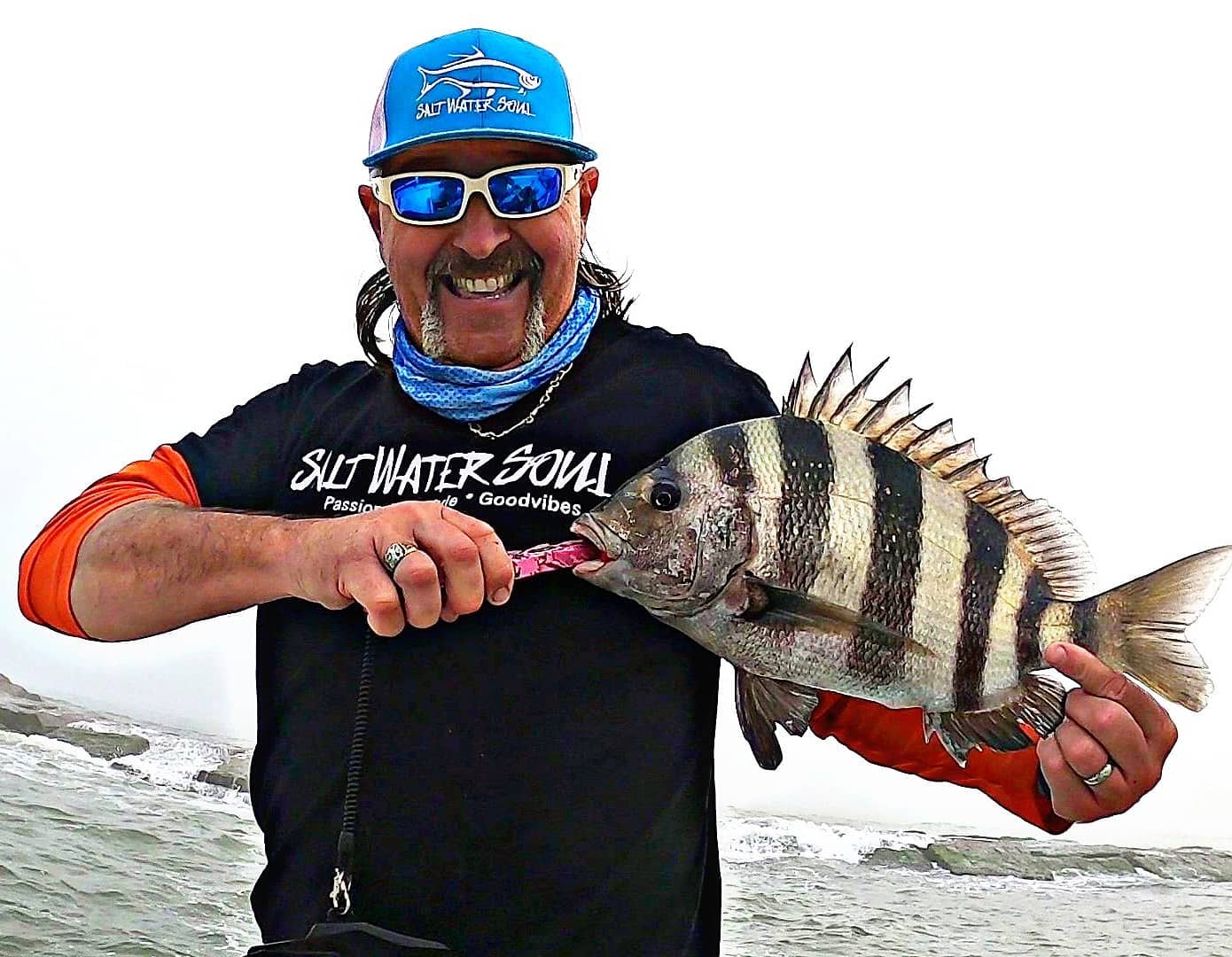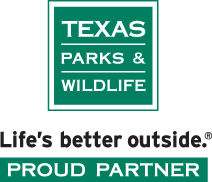 Captain Cody Dunn
A Certified TPWD Master Angler Instructor!
Sea Star Charters Mission
Sea Star Base Galveston, a 501 c-3 nonprofit organization, is proud to announce the expansion of its Fishing Programs to include "Catching for a Cause" Sea Star Charters. Texas' only fishing charter service that serves a larger purpose.
Headed by one of Texas' master anglers, Sea Star Galveston Fishing Program Coordinator, USCG Captain, and professional guide Captain Cody Dunn.
Each charter includes TPWD education curriculum that is hands-on and fun for participants. All proceeds go towards Sea Star Base Galveston's programs for families, children, disabled persons, veterans, and historically underserved populations.
When you hire Sea Star Charters, you're helping to underwrite a child's camp vacation, a classroom's STEM instruction, or a disabled veteran experiencing the accomplishments that only come with sailing.
YOU'LL BE HOOKED IN NO TIME!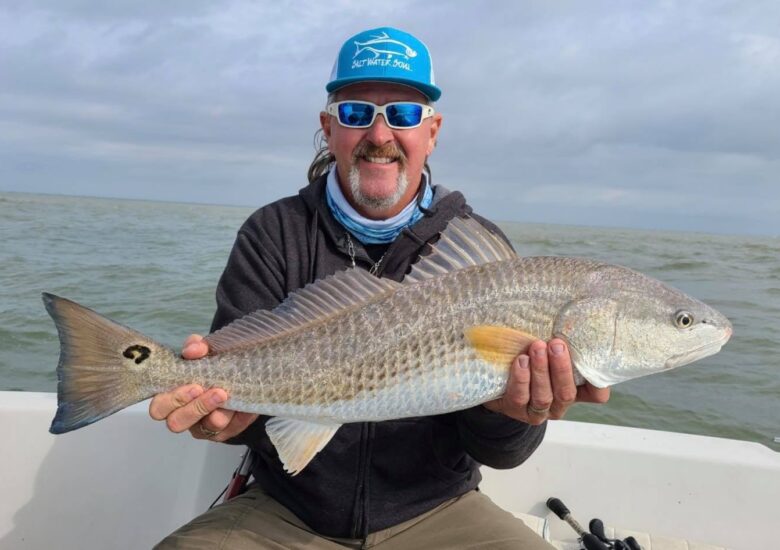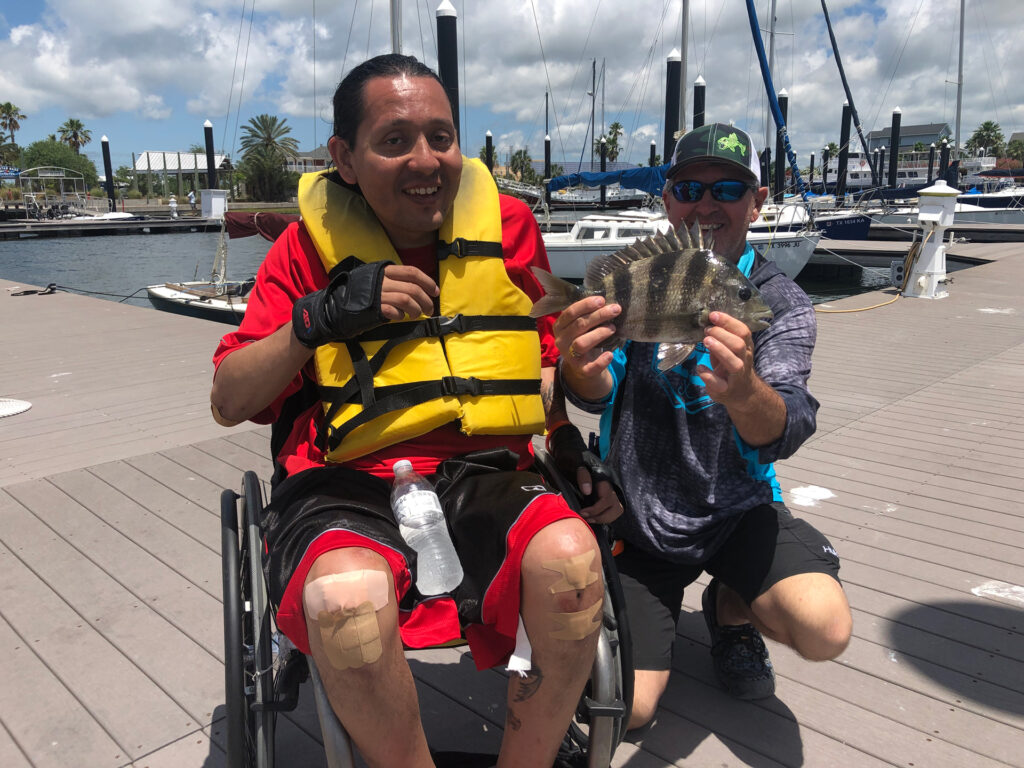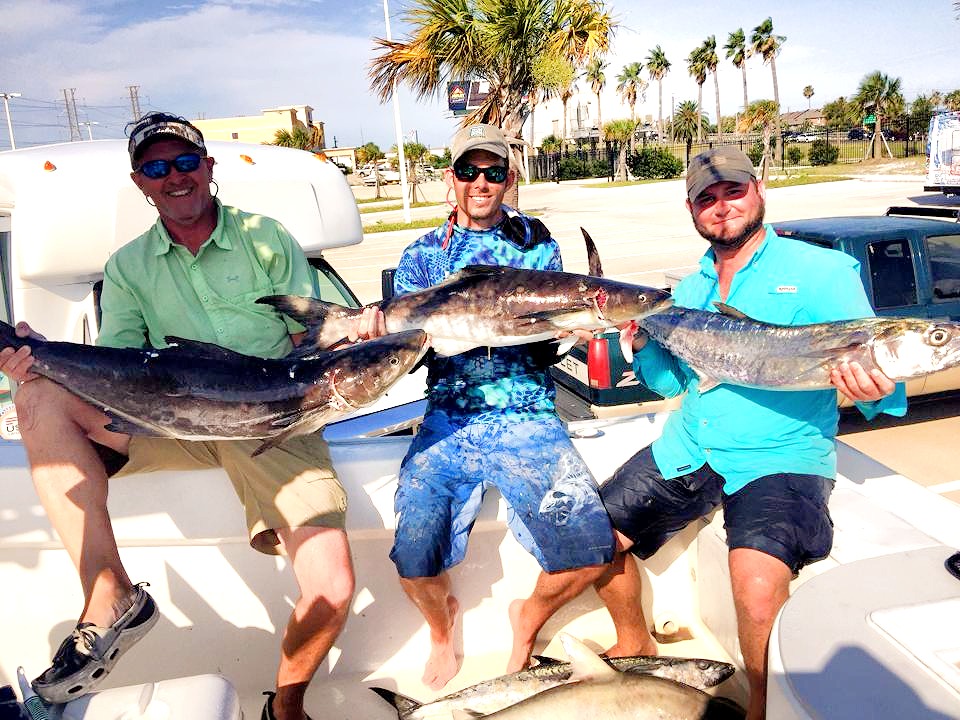 Sea Star Charters are
Amazing!
*Services offered include tournament fishing, inshore/coastal fishing boat charter services on East and West Galveston Bay, Offatts Bayou, Houston Ship Channel, and private charters up to 9 miles offshore in the Gulf of Mexico.
*Seasonal fishing for huge Red Bull Red Fish, Black Drum, Sharks up to 200 lb., overnight shark hunts, Trout, Sheepshead, Spanish Mackerel, King Mackerel, Flounder, Tripletail, Gar, and Ling.
Private fishing charters in our boats or on our SSBG docks
Family fishing, youth fishing, team building, birthday parties and more!
Adaptive fishing- wheelchair lifts for easy boat access
Available boats: Grady White – 25ft twin engine offshore boat, Boston Whaler- 18ft bay boat
*Live bait, fish cleaning, nets, life jackets, bottled water, and all the catching know-how are included in every excursion!
Sea Star Charters at Sea Star Base Galveston includes fuel, bait, tackle, equipment, and cleaning of catch
You're catching for a
Cause!
"Master Angler Captain Cody Dunn helped me find my love and passion for fishing!"
"Cody Dunn, a good man, a good husband, and a great fisherman. A man with integrity, a man that seldom says no, especially any program that involves children."
"I have fished with Cody Dunn on several occasions and volunteered for some of his events. Not only is he a man with a big heart, but also caring for others and shares his fishing knowledge to all. Cody is a master angler on any species whether it be salt water and fresh water. He understands migration and structure patterns, better than anyone I have known."
"Captain Cody Dunn is a truly a unique talented angler. His understanding of fish and their behavior patterns is second to none. I believe his creativity when it comes to catching fish is what really sets him apart. The best part is, he's an extremely humble man with a heart the size of Texas. His passion and love for fishing shines through in all his actions and teaching. I am truly blessed to know him and call him my friend."