Offatts Bayou is a hidden treasure for fishing! Just ask our resident Dolphins! It is also one of the deepest bodies of water located in Galveston Bay, so our docks are perfect for the catching experience! Reel-in redfish, trout, sheepshead, alligator gars, and even stingrays, to name a few. Because of our location, fishing at SSBG is perfect for beginners as well as advanced anglers.

YOU'LL BE HOOKED IN NO TIME!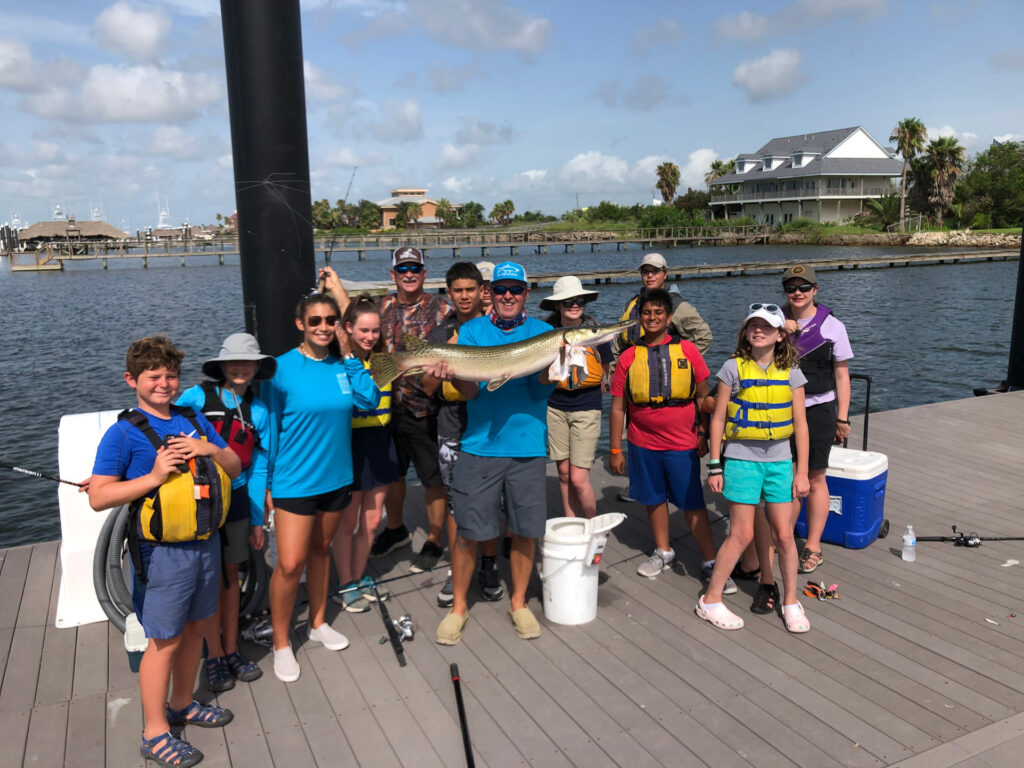 FISHING PROGRAM
HOOK, LINE, AND SINKER...
Plan a private fishing adventure… You, your family, friends, group, or troop will be HOOKED! Captain Cody Dunn, one of Texas' most accomplished anglers, hosts fishing adventures in addition to workshops on the science of fishing, safety, and ecology. So bring your own pole or use one of our generously donated poles! Live bait, cleaning table, nets, life jackets, bottled water, and all the catching know-how are included!
Captain Cody's Angler Advice....watch the video
 Sea Star Base Galveston Fishing Program
FISHING BASICS
A (4) hour adventure where anglers will learn knot tying, casting, proper lure selection, and how to catch fish in Galveston waters! Our private docks are perfect for catching redfish, speckled trout, black drum, sheepshead, pinfish, catfish, stingray and more!
FAMILY OR GROUP FISHING
Anglers will get a crash-course in fishing basics and then enjoy 3 hours of family fishing on our beautiful private docks- interruption-free! Catch redfish, speckled trout, black drum, sheepshead, stingrays, pinfish and more!
Texas Parks & Wildlife (TPWD) course taught by TPWD Master Anglers
Fishing equipment and how to use
Basic tackle techniques and how to choose and use
Fish 'n Bait- Learn how to identify fish and choose the right bait