Veterans Sailing Boot Camp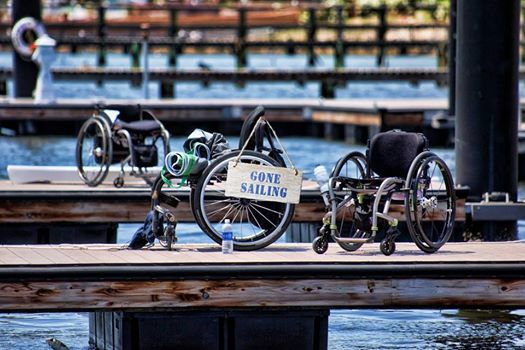 VETERANS SAILING 
BOOT CAMP
"Reap a lifetime of Rewards"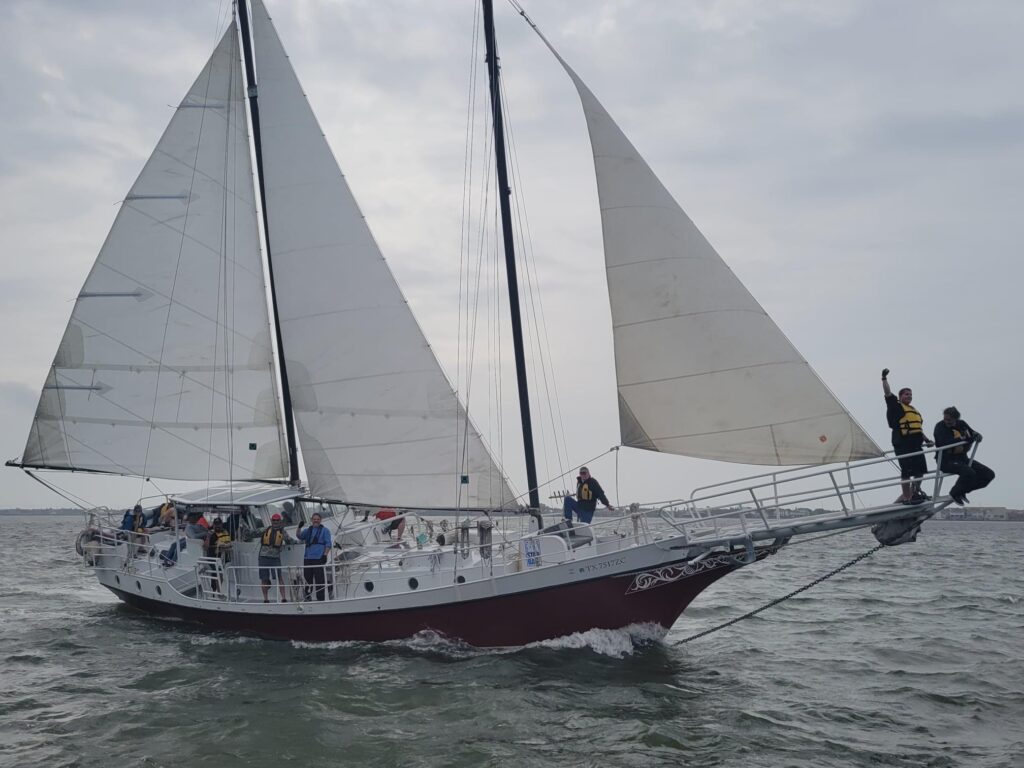 Our program is designed to pick up where our Veterans left the civilian world, leaving for Bootcamp. Just as when our Veterans left for boot camp, they will arrive at Sea Star Base Galveston, an unknown facility with a group of people they do not know, unsure of what to expect. After a short indoctrination, they are quickly put to work.
A team of three will be put in each boat with a safety officer, yet the team will do the work. There are three jobs on the boat, and they will experience all three. One trims the mainsail, one trims the jib and one drives the boat. The efficiency of the boat depends on everyone doing their job, just as in boot camp.
Veterans experience physical work and retain new information. Teambonds begin to form as they confide in each other about real-world issues. This is true with most team sports, but in a sailboat, unlike other team sports, our sailors sit in close proximity in a small group and usually begin sharing issues they are dealing with in the world to which they have returned. 
Competition is something these type-A personalities crave. The two-day training concludes with a three-race regatta.
SSBG volunteers are THE BEST! We deeply value and respect a volunteer's talents, skills, experience, and knowledge!  Many of our programs rely on the strength of volunteers in order to be enriching and successful.  Your service and dedication to the mission of SSBG are very much appreciated! Please click on the links below to start your volunteer journey with SSBG.
For more information about Veterans Boot Camp please contact:
Adaptive Sports Coordinator 
dgaston@ssbgalveston.org
409-572-2562