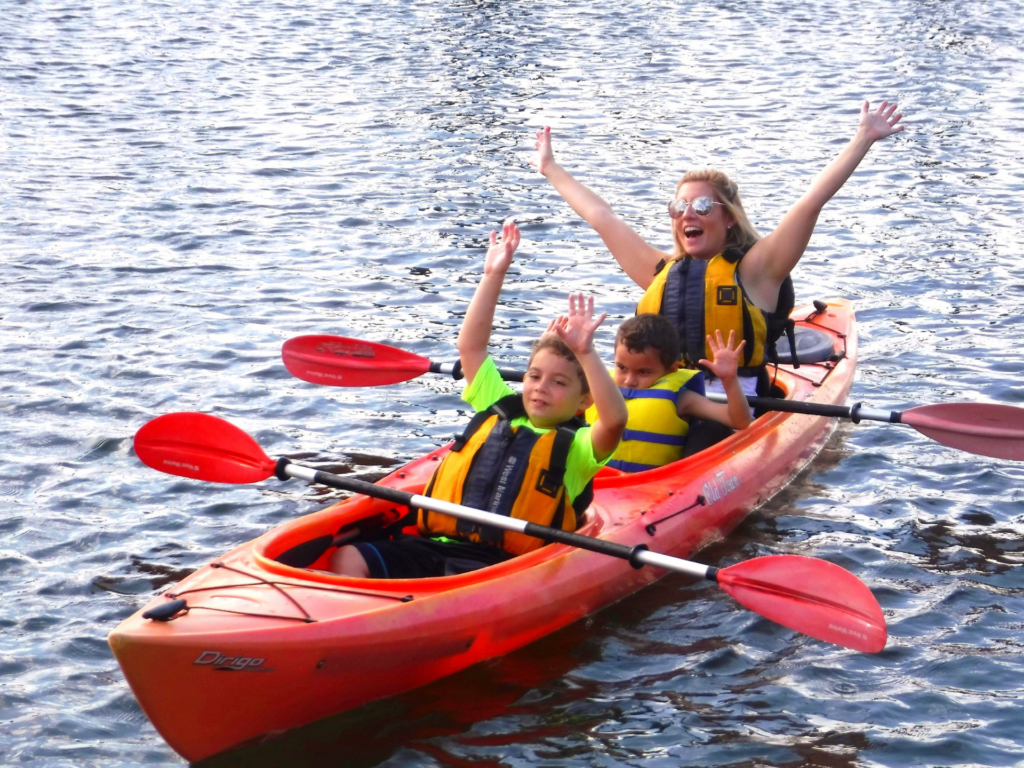 Saturday Kayaking
Classes are designed for beginners with no experience or for those that have never taken a kayak class.
Class Fee $50 for SSBG Members $100 for non-SSBG Members
ESSENTIALS OF KAYAK TOURING
Class Fee $50 for SSBG Members $100 for non-SSBG Members
WHAT ARE THE BENEFITS OF KAYAKING?
One of the greatest benefits of kayaking, as mentioned above a physical activity, is weight loss. Health Fitness Revolution says that you burn 400 calories per hour when paddling at approximately 5mph. That means that a full afternoon of kayaking can result in no fewer than 1,600 calories being burned.
There's nothing better than getting outdoors if you want to reflect on your life. Cutting through the water powered by your own muscles, watching nature pass by, is the best antidote to personal challenges. Do kayaking for a few hours each week, and you'll quickly notice a drop in your stress levels.
Besides reducing stress, the benefits of kayaking also include improving your mental health overall. Aerobic exercise, including kayaking, releases certain chemicals in your brain. These chemicals are responsible for your mood and confidence.
The only way to move forward when kayaking is using your arms, back, and shoulders. These are the main muscle groups that you use when paddling. Executing a proper stroke requires basically every muscle in your upper body.
As an aerobic sport, kayaking greatly improves your heart health. The continuous paddling involved with kayaking increases your heart rate. As such, your cardiovascular health will improve too.
For more information about SSBG's kayaking classes, please contact:
Kayak Instructor
info@ssbgalveston.org
409-572-2560