HOW FIRST SAIL EXPERIENCE WORKS
Interested in learning how to sail, but not sure if you are ready for a full commitment? Take SSBG's on-the-water First Sail Class to see first-hand why sailing is one of the most relaxing as well as exhilarating activities on earth. Once you learn to sail, you'll have a one of a kind hobby for life!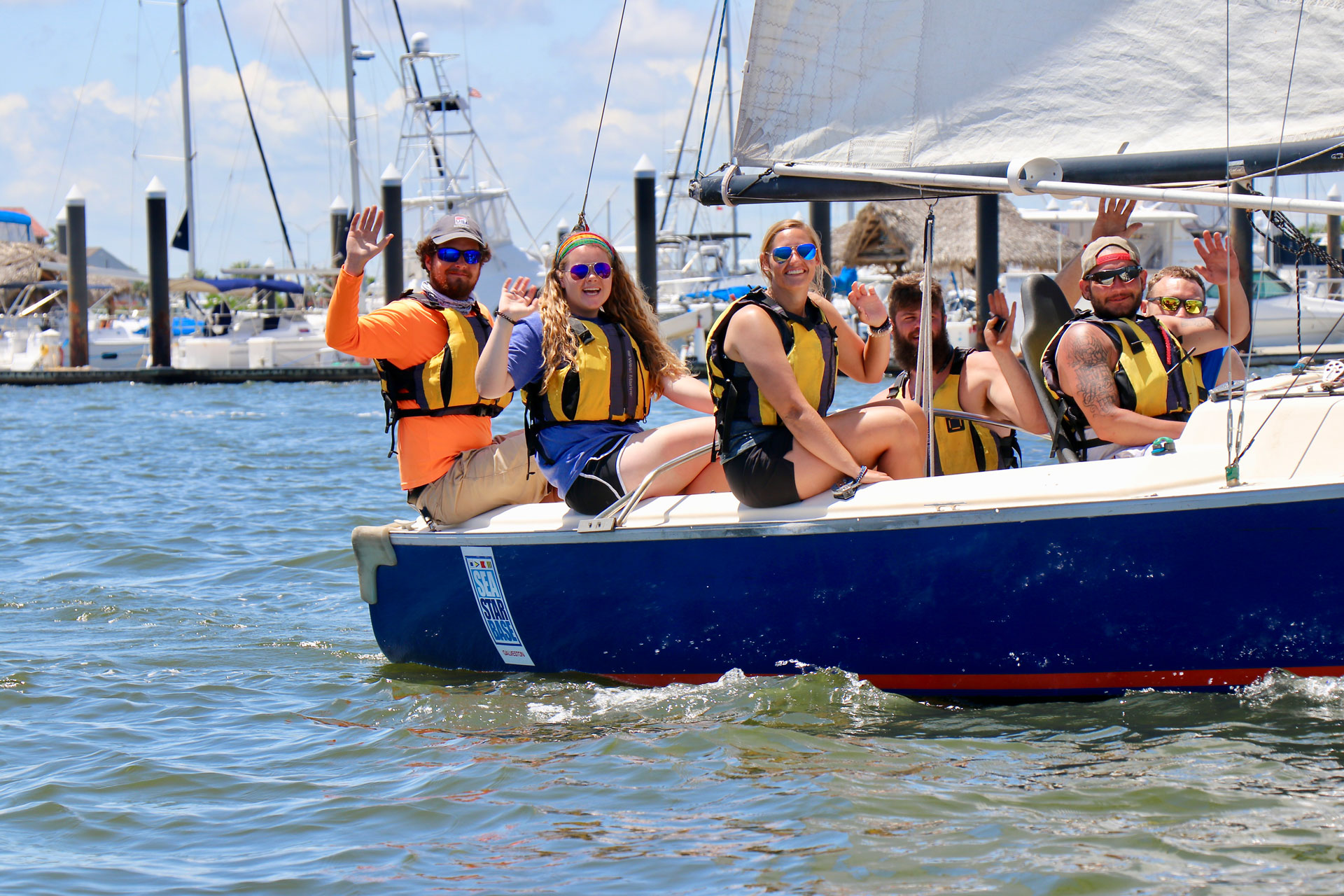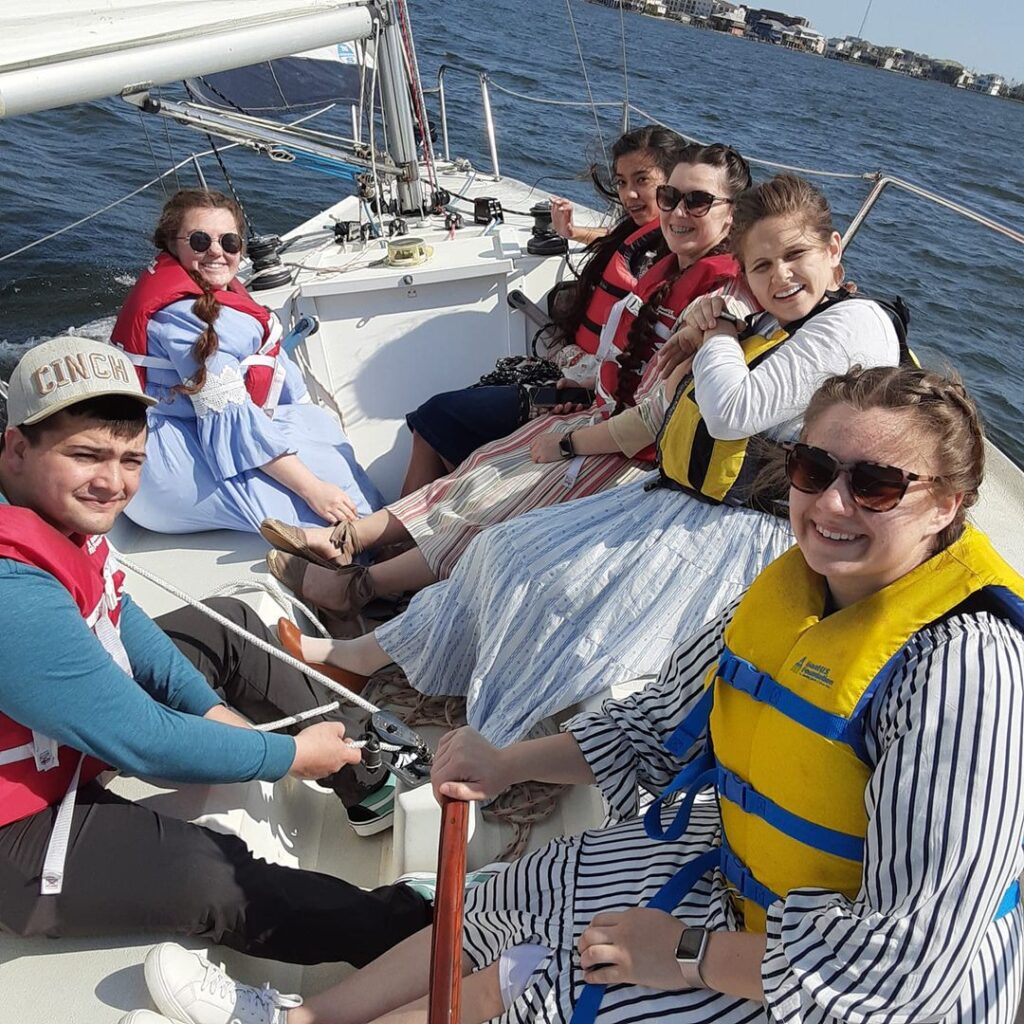 The First Sail Class is a unique on-the-water opportunity designed to provide a memorable experience that will motivate newcomers to become a part of the sport of sailing. SSBG offers a pathway through participation and resources on how to sail safely and sustainably.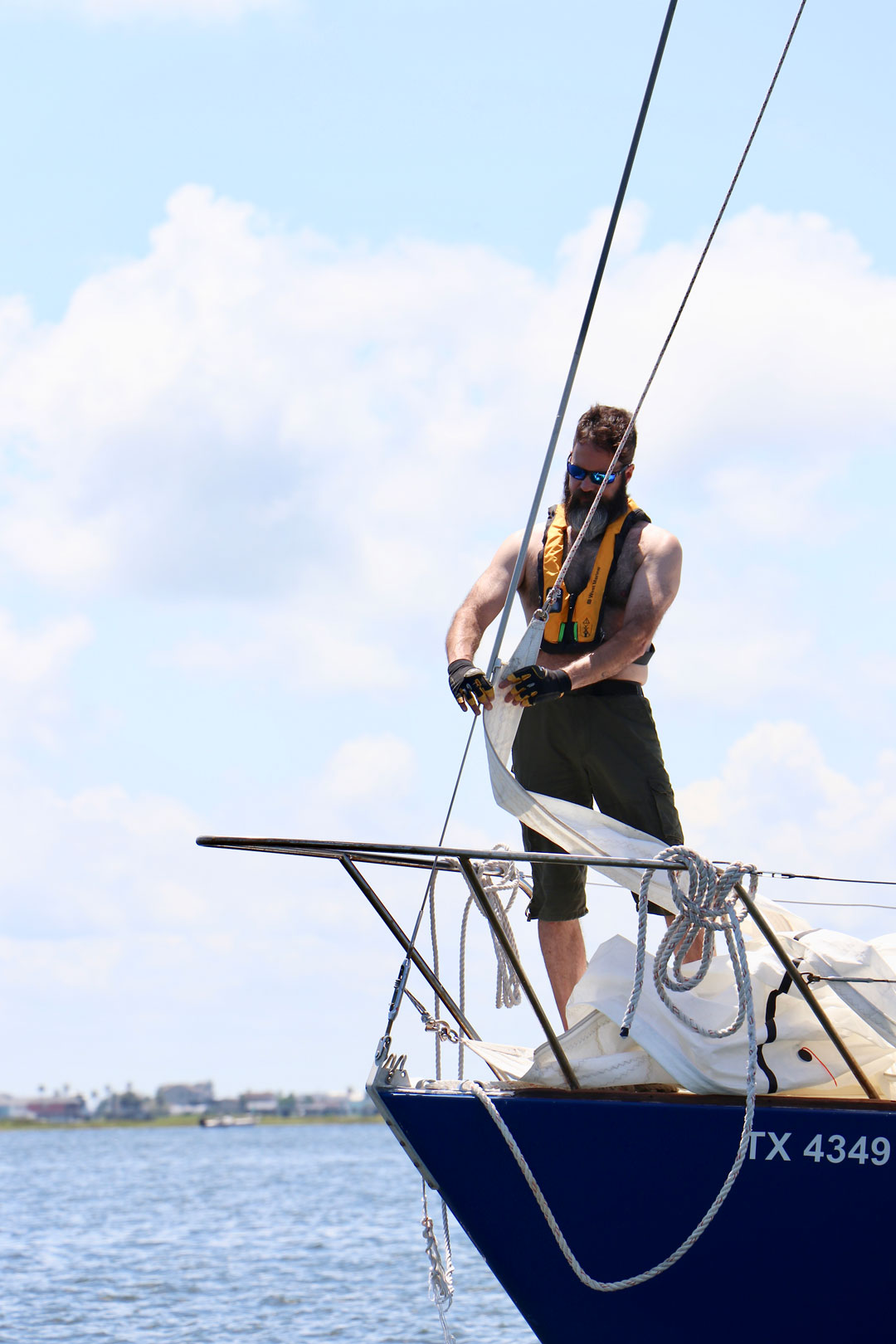 First Sail
Learning Activities
• Rigging and checking the boat
• Assigning roles for initial sail
• Discussing different sail plans
• Practicing upwind sailing with tacking drills, sailing "in the groove" with tell tales and understanding the wind indicator
• Practice downwind sailing with jibing drills, discussing wind safety and awareness
• Reviewing proper docking, tie up and storage techniques
• Reviewing and identifying the next steps in your learning process
Schedule your First Sail class with SSBG's Community Sailing staff whenever convenient. SSBG hosts personalized lessons throughout the week.
WHAT TO BRING
Closed-toed rubber-soled shoes, sunglasses, a hat with a brim, comfortable, lightweight layers of clothing, a jacket that sheds rain or spray, a water bottle, sunscreen, and lip balm.
AGES
14 years and older
PRICING
$50 per person for non-members*
$25 per person for SSBG members*
*Group rates are available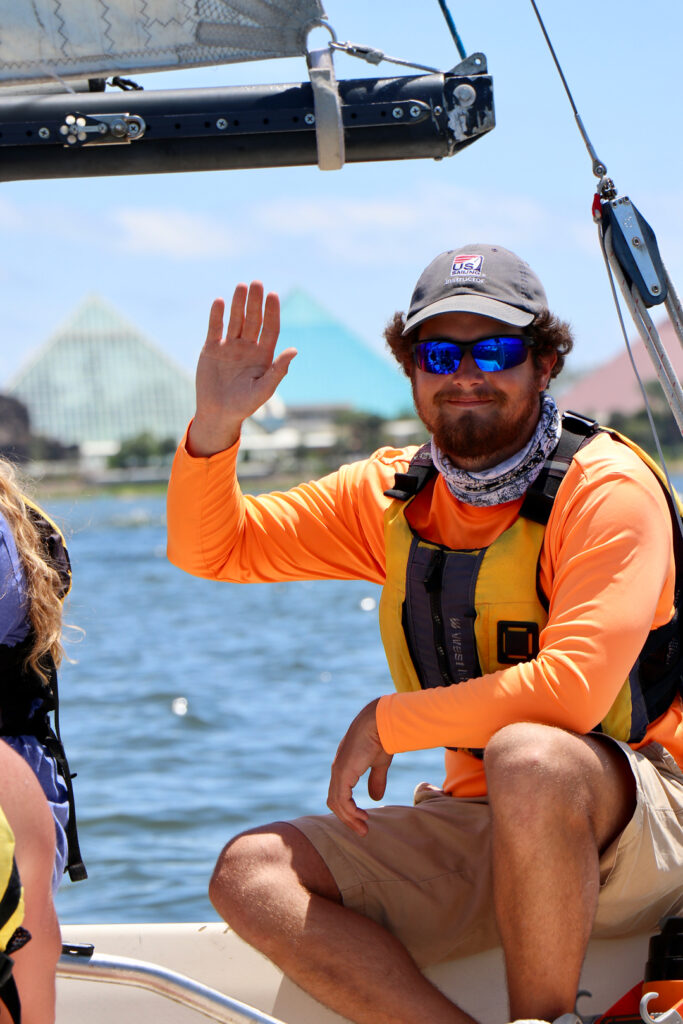 SSBG COMMUNITY SAILING CENTER
409-572-2562