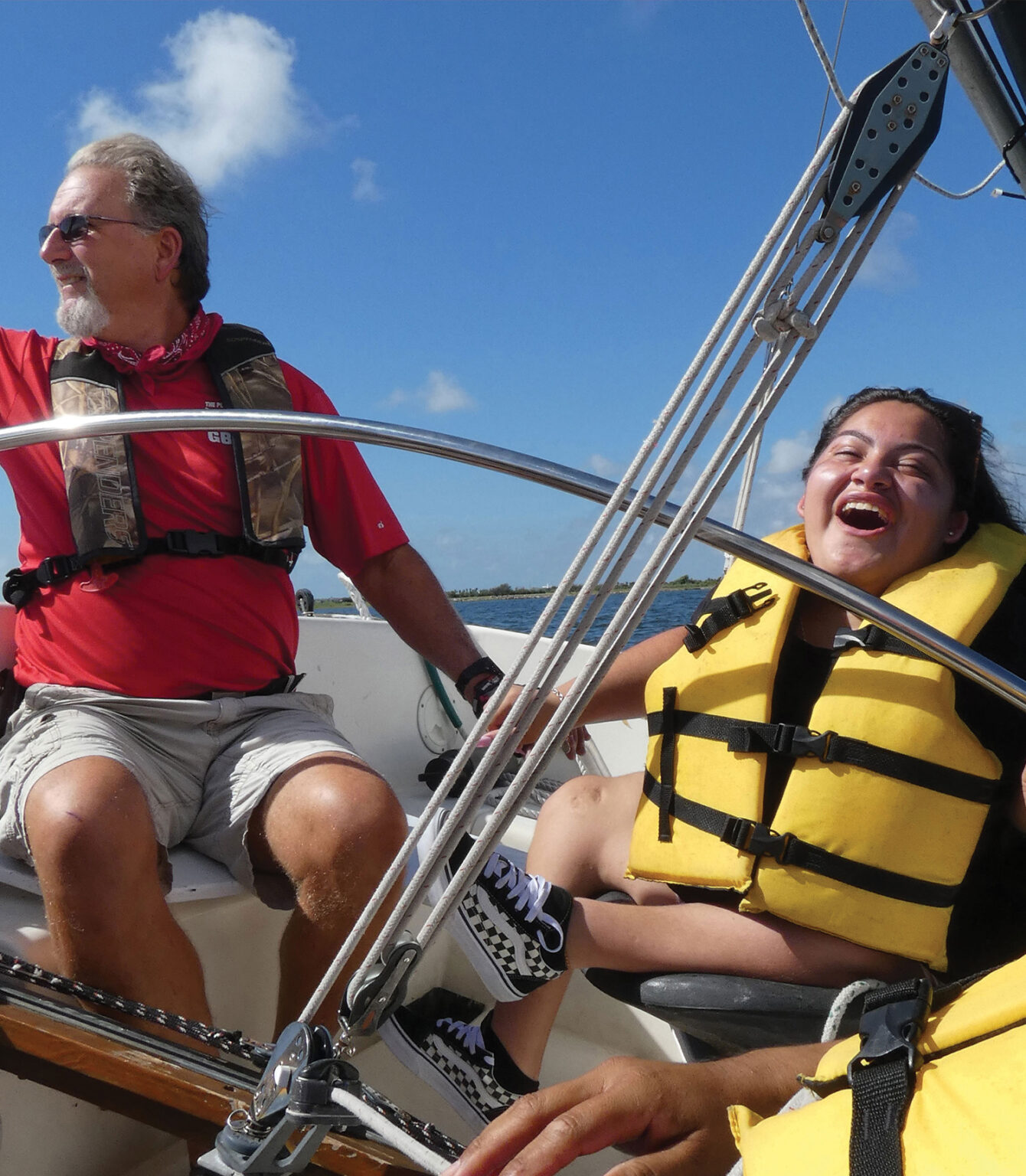 Adaptive Sailing is making waves! 
Voted Best in the nation by US Sailing in 2015, SSBG's adaptive sailing team works to train disabled athletes to be able to sail for pleasure as well as to compete in local, state, and national competitions.
SSBG partners with up and coming physical and occupational therapists from UTMB and the VA Hospital of Houston as well as local, municipal, and veterans outreach programs. Adaptive Sailing fall schedules to be announced. 
COMBAT WOUNDED VETERANS SAILING CHALLENGE
The mission of the Combat Wounded Veteran Challenge (CWVC) organization is to improve the lives of wounded or injured veterans by assisting them in realizing their newfound potential for the benefit of all. Every year, SSBG hosts a week-long sailing challenge in collaboration with the Combat Wounded Veteran Challenge. This sports challenge brings a group of veterans and their families from not only the U.S. but from other countries. A number of the participants are from the multi-national coalition who bravely served in both the Afghanistan and Iraq wars. The Combat Wounded Veteran Challenge uses the sport of sailing to give veterans a chance to work as a team again and feel needed.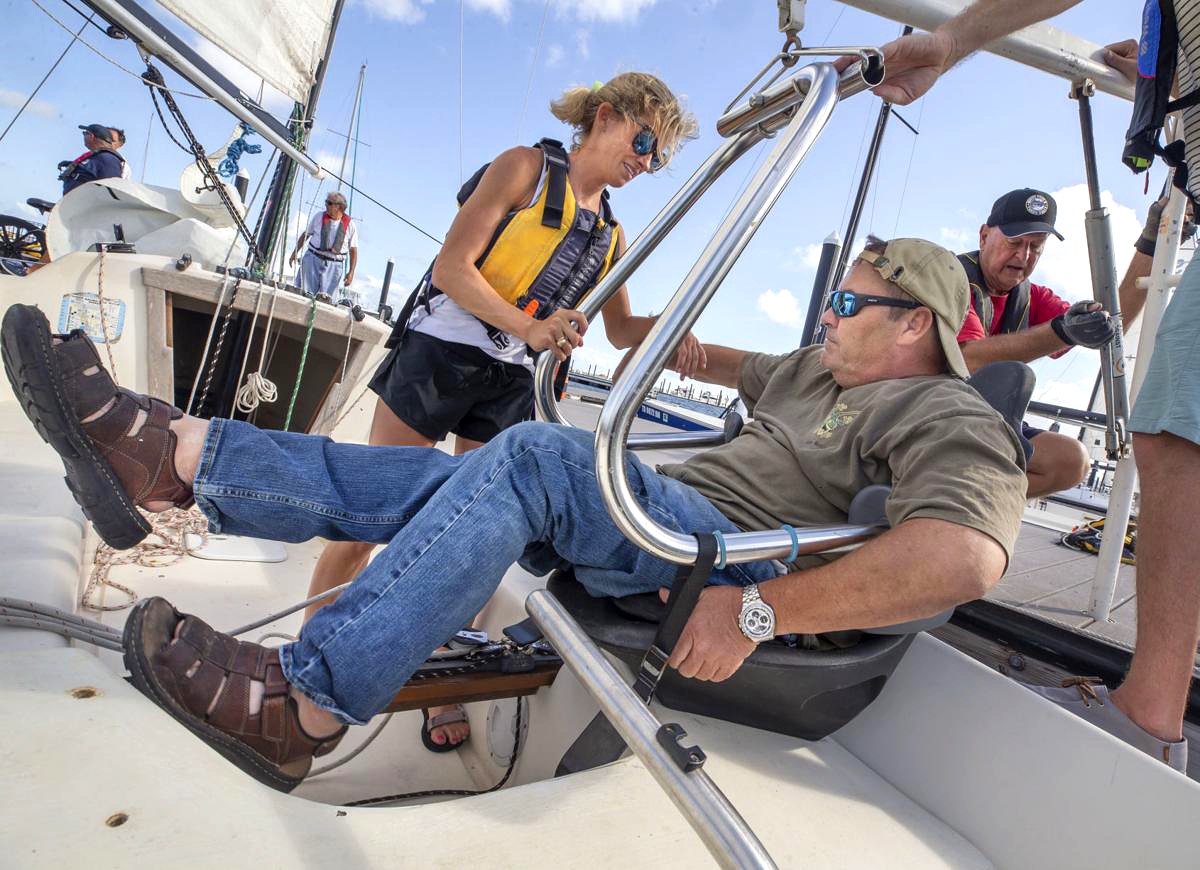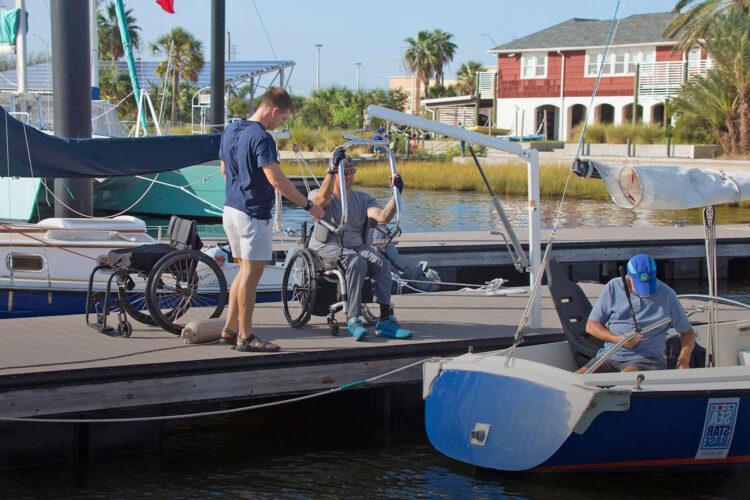 DOOLIN CUP ADAPTIVE REGATTA
Every year, SSBG sponsors the Doolin Cup, an adaptive regatta in which at least the helmsman must have a disability making them eligible to compete in an International Federation of Disabled Sailors sanctioned event.

In year's past, the Doolin Cup has served as a qualifier for the US Sailing Para National Championships. In 2022 however, the Doolin Cup will serve as the US Sailing Para National Championship with SSBG hosting the Cup right here in Galveston!